Pictures of Caligula from 2005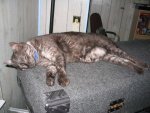 On a hot June afternoon.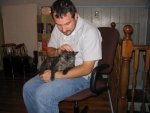 Sitting with Michael.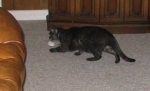 Chasing his remote control mouse.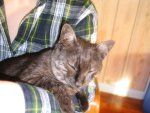 Relaxing on Lyz's arm.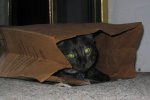 Hiding in a paper bag.

Sleeping on the kitchen floor one morning.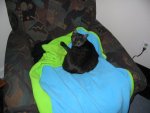 Sleeping with his new, favorite blankie.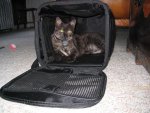 Relaxing in his cat carrier.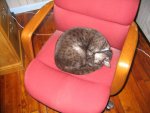 Curled up on Lyz's computer chair.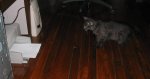 Interested in the printer.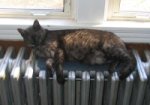 Sleeping on the radiator in the winter.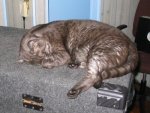 Chilling out in our air-conditioned computer room.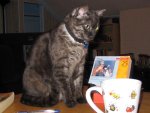 On the corner of Lyz's desk.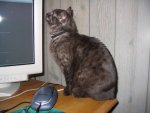 Sitting on Lyz's desk.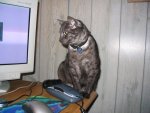 Checking out Lyz's computer monitor.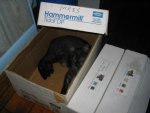 Hanging out in Lyz's old Magic Card box.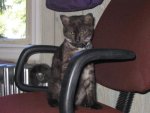 Sleepy and "Zoned" kitty.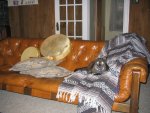 With drums and Native American blankets.